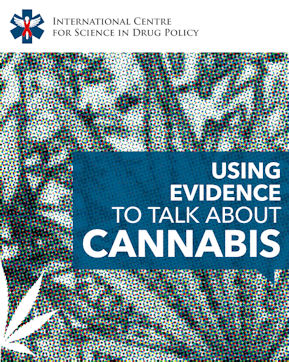 December 20, 2015
James Wood – Calgary Herald
Premier Rachel Notley says she has mixed feelings about the Trudeau government's pledge to legalize marijuana even as a federal Liberal cabinet minister says action is coming soon on the campaign promise.
calgaryherald.com/news/politics/albertas-premier-cautious-on-legalizing-marijuana
Rachel Notley is a intelligent woman but her politician part is still fearful of publicly supporting drug policy reforms. That being said I was not surprised politician Kent Hehr being a intelligent man is comfortable with following what the history, evidence and science have very clearly shown. All history of failed criminalize and punishment drug prohibition policies (1923 for cannabis) and then increasing to a drug war with zero tolerance and mandatory minimum prison sentences drug policies has clearly shown it has only created vastly more harms to our communities and our families then all illegal drugs.
Legalizing cannabis will not only greatly reduce harm to all our families and communities but will allow for a much safer way to actually control with regulations. Continuing to allow the controlled by the most violent criminal prohibition type policies will continue to fail miserably as history has shown us. Legalize and regulate policies will not only free up expensive police resources it will make our communities safer. Add the savings in justice system costs. The savings could be used for a huge boost of funds for education, health care and other social services. Some of the costs saved could even reduce the heavy burden of taxes we all are force to pay. Which has been used to help fund the Stephen Harper type reefer madness insanity. Educate with scientific evidence only is the really responsible thing to do.
August 12, 2015 International Centre for Science in Drug Policy. Scientists speak out against false cannabis claims and Using Evidence to Talk About Cannabis.
Leading international scientific body reviews thirteen oft-repeated claims on cannabis use and regulation, finds that none are strongly supported by scientific evidence
October 2014 Centre for Addiction and Mental Health (CAMH) released yet a another evidence based study called Cannabis Framework Policy. The CAMH study like so many other past evidence based drug policy studies conclusions lead to prohibition of cannabis is a seriously flawed drug control policy.
September 2002 Senate Report on Cannabis: Our Position for a Canadian Public Policy. Page 617. A Regulatory Approach to Cannabis
"We believe, however, that the continued prohibition of cannabis jeopardizes the health and well-being of Canadians much more than the regulated marketing of the substance. In addition, we believe that the continued criminalization of cannabis undermines the fundamental values set out in the Canadian Charter of Rights and Freedoms and borne out by the history of a country based on diversity and tolerance.
---