Liberal Senate Forum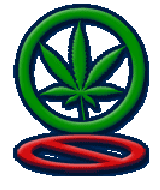 Our discussion is not only open to all parliamentarians, but also to the public, who are welcome to attend in person or follow along and contribute via social media at @LibSenate on Twitter.
If you would like to attend, please contact Mike Delaney at Michael.Delaney@sen.parl.gc.ca
The serious concern is the panel does not include any drug policy reform organizations like NORML Canada, Canadian Drug Policy Coalition or Canadian Harm Reduction Network.
National Organization for the Reform of Marijuana Laws in Canada (NORML Canada) is a non-profit, public interest, volunteer operated, publicly funded organization, chartered at the federal level in Canada since 1978.
NORML Canada seeks through government lobbying, public education, and member mobilization to end the criminal prohibition on cannabis use and cannabis growing. NORML Canada believes that the criminal prohibition on cannabis has been harmful, expensive, ineffective and unjust.
http://norml.ca/
http://drugpolicy.ca/
http://canadianharmreduction.com/
---